Mykonos Beaches
Mykonos Island has 23 drive accessible wonderful beaches, which are worldly famous for their golden sand and the clear light green-blue waters. Most beaches on Mykonos Island are located on the southern coast, which get quite overcrowded during the peak season (Paradise, Super Paradise, Platis Yialos, Psarou and Ornos beach). Furthermore, the beaches of Paradise and Super Paradise are famous for the best beach parties worldwide. The beaches on the northern coast of Mykonos Island are less organized and more peaceful, ideal to enjoy some calm moments, especially for couples or families visiting the island of Mykonos. Click here to view all beaches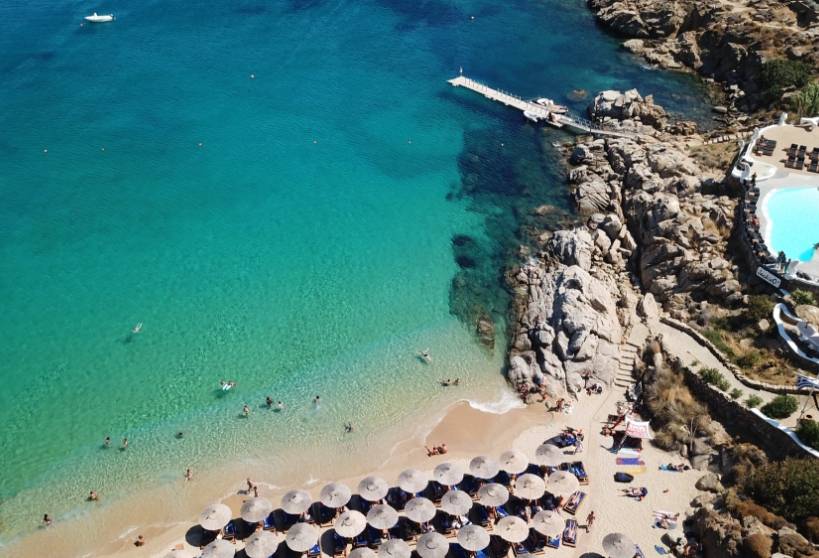 01
Location: 7 km south east of Mykonos Town (Chora)
Description: Super Paradise is right next to Paradise beach. Less organized than its neighboring beach, however it is still one of the most popular beaches on Mykonos, attracting homo-sexuals as well as hetero-sexuals.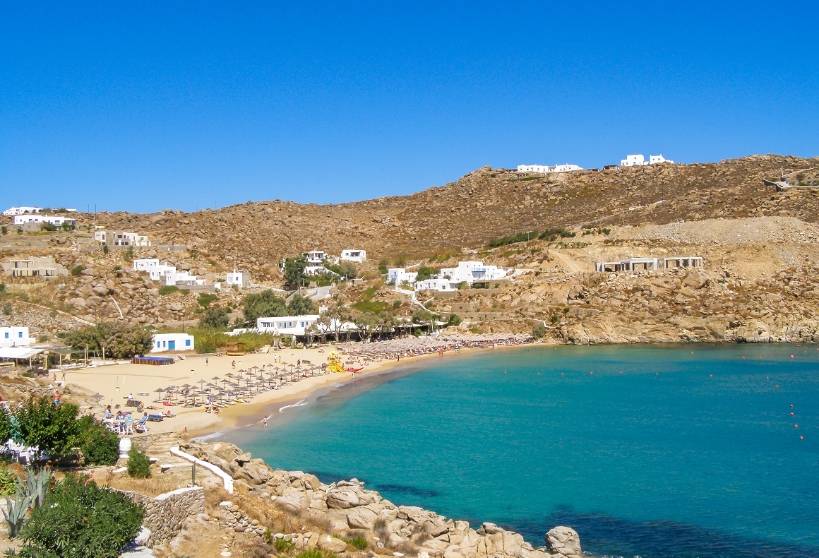 02
Location: 6 km south east of Mykonos Town (Chora)
Description: Paradise is one of the most famous beaches of Mykonos, attracting mostly young crowds for its day and night beach parties. There is a nude part on the beach and also there are water sport activities available.
Towns & Sights
Mykonos is considered as the most cosmopolitan spot in Greece, with lots of attractions, such as the amazing beaches, the picturesque villages, the vivid nightlife, the numerous churches and museums. ICAR Mykonos, suggest to visit with your vehicle these towns, museums and rest attractions of Mykonos Island.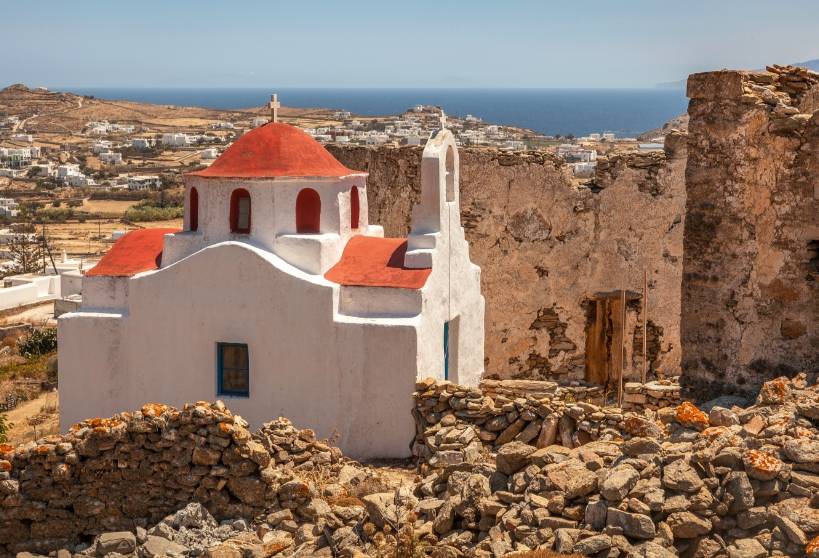 01
Ano Mera is located 8 km. away from Mykonos Town, in the middle of the island and is the most populated village of the island, consisted by several scattered settlements around the monastery and the Panagia Tourliani church which constitute the center of the village.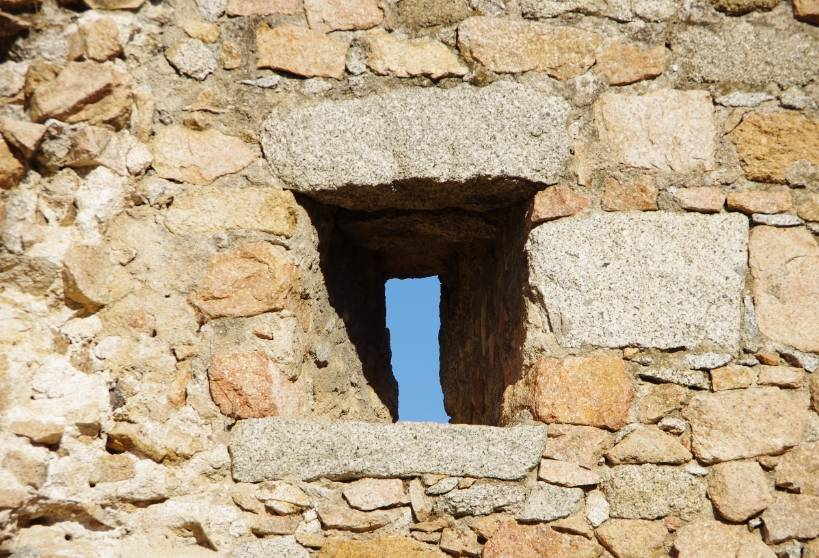 02
In between Panormos and Ftelia beach, archaeologists excavated a 7,000-year-old settlement with well-preserved remains of public buildings and a rare example of the Neolithic goldsmith´s art, including pottery, obsidian blades, terracotta figurines and the fired clay model of a boat, as well as an extremely rare circular gold pendant with a hole in the middle for suspension.